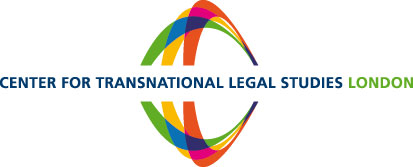 In the 2008/09 academic year, Georgetown University Law Center opened a first-of-its-kind Center for Transnational Legal Studies in the heart of London's legal quarter. The program brings together faculty and students from over twenty of the world's premier law schools to study transnational legal issues in a multicultural and transnational setting.
Click here to read a web story regarding the CTLS London Opening.
In addition to Georgetown, Founding Partners in the Center include ESADE Law School (Spain), Free University of Berlin, the Hebrew University of Jerusalem, King's College London, the National University of Singapore, UNAM (Mexico) the University of Fribourg (Switzerland), the University of Melbourne, the University of Sao Paulo, the University of Torino and the University of Toronto. Additional Partner schools include Bucerius (Germany), Católica Global School of Law (Portugal), College of Management Academic Studies Law School (Israel), Diego Portales University (Chile), Moscow State University, National Law School of India University, Peking University School of Transnational Law, Queens University Belfast, Sciences Po (France), Tecnologico de Monterrrey (Mexico), University of Auckland, and Yonsei University Law School (South Korea).
Many of the participating law schools send faculty to teach at the Center. Each class has students from a diverse set of legal and national backgrounds. Several classes are co-taught by professors from different countries, to facilitate comparative analysis and discussion. The program includes a core course focused on transnational legal theory, a weekly workshop featuring leading scholars and practitioners of international, transnational, and comparative law, and a participatory exercise to introduce students to each other and to the different perspectives that they bring to the Center.
Browse the Center for Transnational Legal Studies Collections: