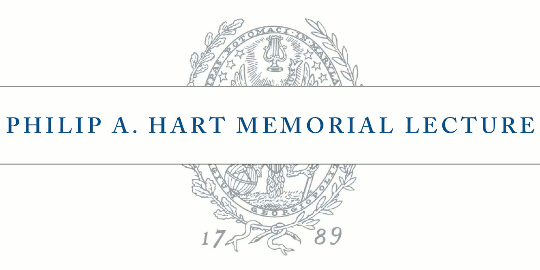 Title
Why Is the Federal Income Tax so Complicated?
Publication Date
3-16-1983
Abstract
On March 16, 1983, Professor of Law, Boris I. Bittker of Yale Law School, delivered the Georgetown Law Center's third Annual Philip A. Hart Memorial Lecture: "Why Is the Federal Income Tax so Complicated?"
Boris I. Bittker was a prominent United States legal academician. A professor at Yale Law School, Bittker was a prolific author, writing many textbooks and over one hundred articles on tax law.
Bittker attended Cornell University where he graduated in 1938 and Yale Law School, graduating in 1941. After law school, Bittker clerked for Judge Jerome Frank of the United States Court of Appeals for the Second Circuit. From 1942-43 Bittker worked as an attorney for the Lend-Lease Administration in Washington, D.C. After serving two years in World War II, Bittker went back to government service, working for the Office of the Alien Property Custodian.
Bittker reluctantly returned to his alma mater as an Assistant Professor in 1946. Eventually he gained tenure in 1951, became a Southmayd Professor in 1958, and Sterling Professor of Law in 1970. By the time Bittker retired from teaching in 1983 to pursue scholarship full time, his was one of the most recognizable names on the illustrious roster of Yale's faculty.
Bittker was also a dedicated environmentalist, serving as a trustee of the Natural Resources Defense Council.
Recommended Citation
Bittker, Boris I., "Why Is the Federal Income Tax so Complicated?" (1983). Philip A. Hart Memorial Lecture. 25.
https://scholarship.law.georgetown.edu/hartlecture/25